The era of change is here to stay and we must adapt our way of communicating
On your mobile
automatically
without scanning QR codes
Contents, information and offers located for your business: restaurant, shop, shopping center, public spaces…
You don't need to scan anything, or place any kind of code anywhere in your establishment to access your digital information instantly.
A UNIQUE APP THAT GUIDES AND INFORMES US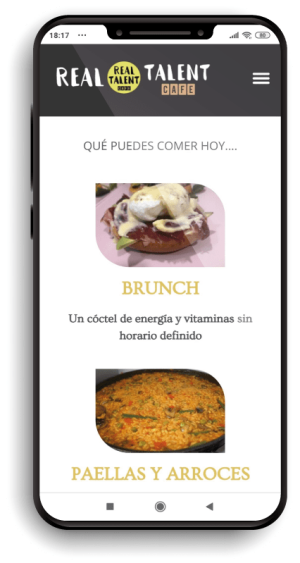 AVOID CONTACT AND POSSIBLE INFECTIONS
NO MORE PAPER: PROTECT THE HEALTH OF YOUR CUSTOMERS
A BLE tag located in the establishment is automatically detected by the smartphones  and customers can access from their mobiles the products and services offered in that location, which they previously had at their disposal in brochures or paper letters.

Place your QUALO BOX (beacon or BLE tag) anywhere in your establishment.
Your client will detect it with the QUALO App and will automatically have the information you want to show him/her (menu, hours, offers, addresses …) on his/her mobile, depending on the nature of your business or location
CONTEXTUAL INFORMATION –> Direct and selective access to the Info related to that physical space
SIMPLE INSTALLATION AND CONFIGURATION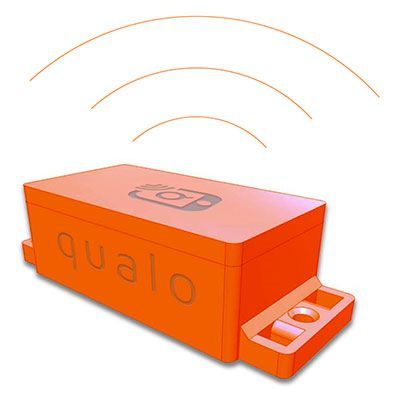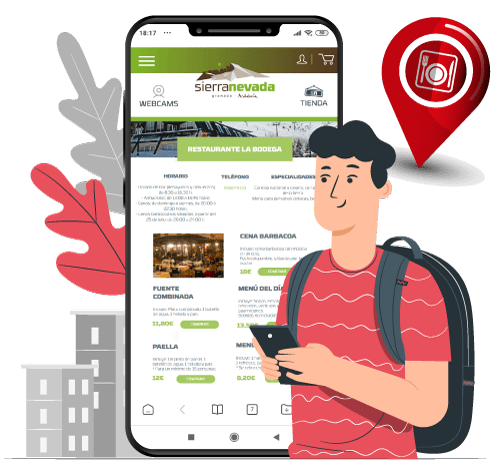 Today, the digital world offers the possibility of having a lot of data, but this data, without being associated with a specific location, may not be of great use.
Associating information with a particular location provides great added value for users, and by extension, for businesses and / or administrations that offer such information.
What does CONTEXTUAL INFORMATION mean then?
That you have direct and selective access to the Info related to that physical space, without having to navigate through tedious menus of a complete APP or corporate website. You access what matters in that specific location: data, notices, offers, menus, etc  (QUALOCATION)
GO STRAIGHT TO THE POINT!!!
You will not need stickers on every table or corner of your establishment.
Total coverage from the entrance to any interior point of your business. Customers will detect the beacon (QUALO BOX) and the contents for that QUALOCATION will be presented automatically.
TOTAL COVERAGE THROUGHOUT THE LOCATION OF YOUR BUSINESS
MANAGEMENT OF YOUR INFORMATION
Easily manage the allocation of information and content, without limit of links and images of your business, securely through a very simple web interface.
You will have a QUALO account with which you can manage different QUALO BOXES (beacons) and QUALOCATIONS (locations), in case you have more than one, and the content assigned to each of them.
.
SIMPLE, QUICK AND INTUITIVE ADMINISTRATION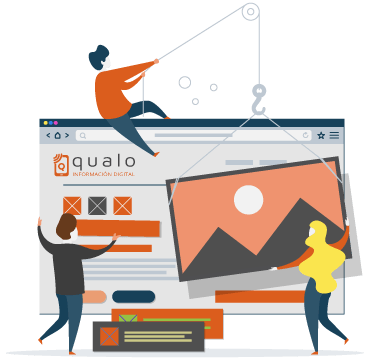 If you have a local, restaurant, shop, hotel ... or you manage some public or private space and you want to offer instant information about your services to your clients ...
Do you want to get the seal and be part of the Qualo universe?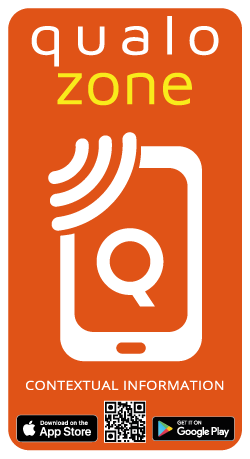 But ... I already have my WEB/APP. Why do I need QUALO?
Adhering to the QUALO system does not invalidate or replace your own information channels (Corporate Website or APP). It is a value-added complement to filter your information based on the location of your users. Immediate access to selective information. In addition to granting universality to your contents, thanks to the extensive implementation of QUALO among users.
Joining QUALO guarantees the universality of your information: users only need the QUALO APP to be able to access instant information from multiple providers, avoiding having to install multiple APPs (something that tends to cause user rejection in a digital world saturated with APPS). You can take advantage of the extensive implementation of QUALO in the market to offer specific information about your business and/or promote your own APP or website for more complementary information.
A SINGLE APP = Information from multiple sources
Through the QUALO administration interface, you will be able to have complete statistics about detections and access to the contextual information that you associate with each of your locations:
Number of detections of your QUALO Box (Total and detailed by location –QUALOCATION-)
Number of clicks on links configured in your QUALOCATION (total and detailed by link)
Inclusion of date/time in all the above data
Statistics export to CSV
All these data provide great value for your business, by providing you with quantitative information on devices (= people) at your locations, geographical and temporal distribution, discrimination of interest in your content, etc., which will allow you to reorganize the information that you can offer your users adapting it to their demands and to the needs of your business in each location.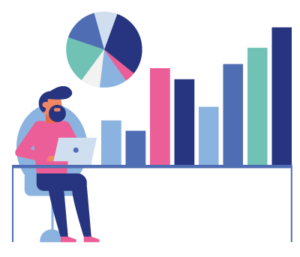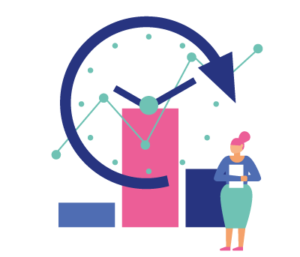 applications and use cases
Restoration
Menu, menu of the day, dishes, offers ...
Restaurants, cafes, bars...
HOSTELRY SECTOR
Services, hours, information, offers...
Hotels, Rural Houses, Hostels ...
PUBLIC ENTITIES
Public administrations, city councils, county councils, service windows ...
PRIVATE ENTITIES
Customer services, supplies, service windows...
SHOPS
Notices, offers, capacity, instructions...
Stores, shopping malls...
PUBLIC SPACES
Notices, news, state of the spaces, capacity...
Parks, beaches, pools...
BUSINESS
Prices, shifts, schedules, services, offers, catalogs...
Real estate, hairdressing salons,
optical, dental clinics...
LEISURE
Access, shifts, tickets, information...
Cinemas, Theaters, Museums,
Concerts, Events, Gyms...
Do you want to join the QUALO universe? Request a demonstration from our commercial department. We will contact you shortly

Look for the qualo seal in any establishment or location